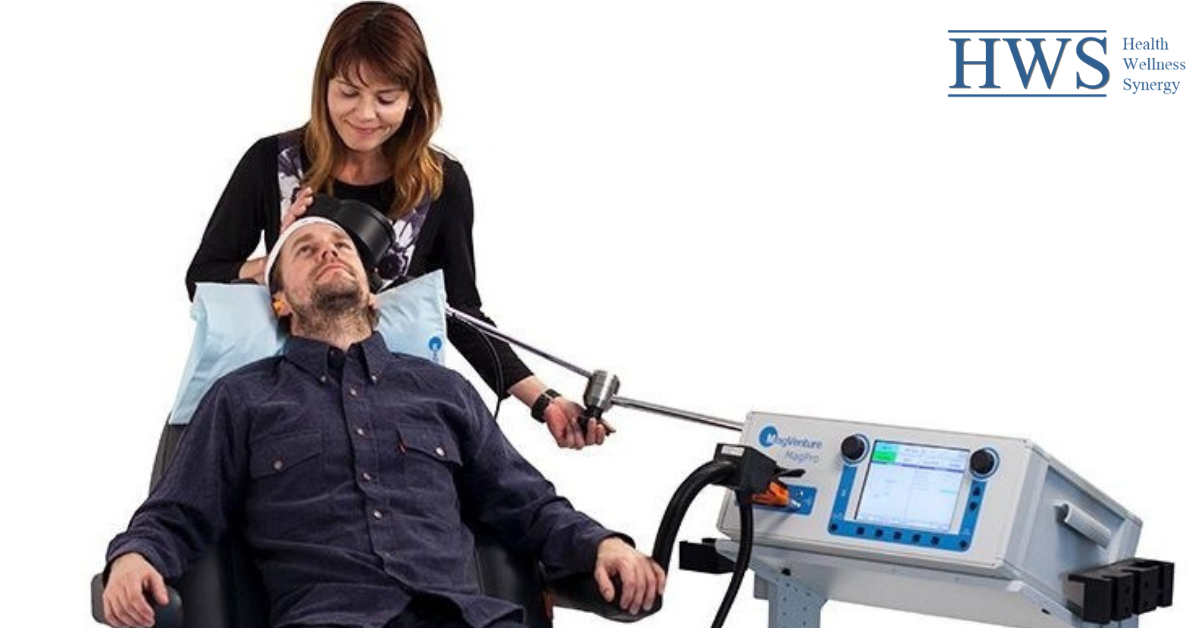 HWS Center is proud to announce the launch of Transcranial Magnetic Stimulation (TMS) Therapy services at its state-of-the-art facility in New Jersey. This ground-breaking treatment provides new hope for individuals suffering from major depressive disorder and other mental health conditions that have not responded to traditional forms of therapy.
TMS Therapy is a non-invasive procedure that utilizes magnetic fields to stimulate specific areas of the brain. This stimulation helps regulate brain activity and alleviate symptoms associated with depression. TMS Therapy has shown remarkable success in improving the quality of life for patients who have not achieved satisfactory results from antidepressant medications or other treatment modalities.
With the launch of TMS Therapy New Jersey at HWS Center, residents of New Jersey now have access to this cutting-edge treatment option closer to home. Previously, individuals seeking TMS Therapy had to travel long distances, often out of state, to receive this specialized treatment. The HWS Center's commitment to delivering mental health care services led to the introduction of TMS Therapy, ensuring that patients in New Jersey can access innovative treatments without the burden of extensive travel.
HWS Center is experienced in providing TMS Therapy and is dedicated to delivering personalized care to each patient. Led by a team of renowned psychiatrists, the HWS Center combines expertise, advanced technology, and a patient-centered approach to create a supportive environment for individuals seeking mental health treatment.
"We are thrilled to introduce TMS Therapy at HWS Center," said Dr. Yuli Fradkin, Founder at HWS Center. "This ground-breaking treatment offers a new ray of hope for individuals who have not found relief through traditional methods. Our goal is to provide mental health care services to the community, and the addition of TMS Therapy allows us to expand our offerings and help more individuals on their journey to recovery."
Individuals interested in TMS Therapy can schedule a consultation with the specialists at HWS Center to determine their eligibility and explore personalized treatment options. The HWS Center team is committed to providing exceptional care, ensuring patient comfort, and supporting individuals throughout their treatment journey.
For more information about TMS Therapy and the comprehensive mental health services offered at HWS Center, please visit https://hwscenter.com/ or contact 201-500-9728 for inquiries and appointment scheduling.
About HWS Center
HWS Center, located in New Jersey, is a leading healthcare facility dedicated to providing innovative and transformative treatments for mental health conditions and neurological disorders. With a multidisciplinary team of experts, they specialize in Transcranial Magnetic Stimulation (TMS) therapy, Ketamine infusion therapy, and cutting-edge treatments for Autism Spectrum Disorder (ASD). In this blog post, we will explore the exceptional services offered by HWS Center, shedding light on their commitment to improving lives and fostering holistic well-being.
Read More https://hwscenter.com/
YULI FRADKIN
HWS Center
+1 201-500-9728